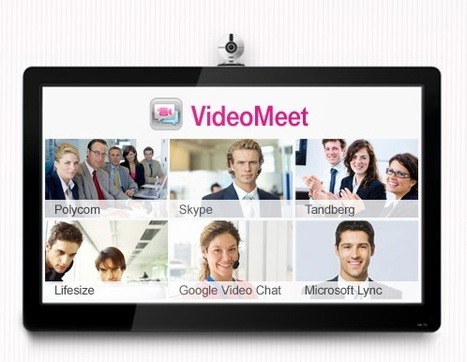 Robin Good: VideoMeet is a web-based service that allows anyone to host videoconferencing sessions in which can participate users of different legacy videoconferencing platforms such as Polycom, Tandberg, Cisco, MS Lync, Lifesize, Radvision and H323 systems as well as users of web-based tools such as Skype and Google Video Chat.
From desktop PCs down to smartphones and tablets VideoMeet supports all kinds of devices and videoconferencing services.
Minimum requirements are a resolution of at least 352 x 288 pixels and an Internet connection with a minimum of 384 kbit/s.
Here is a comprehensive list of all the audio and video codecs supported by VideoMeet: http://o7.no/Sac5wW
FAQ: https://www.videomeet.co.uk/Help---Service/
Free 14-day trial available here: https://www.videomeet.co.uk/Test-access/
For pricing info call: +49 (0) 228 / 181 22383
More info: https://www.videomeet.co.uk/More-information/
Home page: https://www.videomeet.co.uk/Homepage/