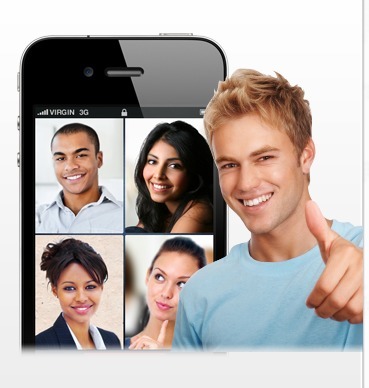 Robin Good: C2Call GmbH provider of the FriendCaller voice and video calling apps, has expanded its service with the introduction of multi-point video and voice conferencing capabilities supporting up to ten call participants.
FriendCaller supports Apple iOS devices including iPhone(R), iPod touch(R) and iPad(TM), Android(TM)-based smart phones and tablets, and the FriendCaller WebPhone at www.FriendCaller.com.
From their official press release:
"For now, we are starting by supporting up to four video participants, and up to six audio participants. Later this month, we will be demonstrating even more advanced capabilities at Mobile World Congress in Barcelona, including support for up to seven video participants, and up to 20 voice participants."
(Source: http://www.marketwatch.com/story/friendcaller-introduces-cross-platform-multi-party-group-video-calling-2012-02-02)
FriendCaller provides additional features besides group video calling. These include:
- Text Messaging (SMS),
- Browser-based WebPhone
- Caller-ID
- unique CallMe-Links
- a real phone number.
Features: http://www.friendcaller.com/en/friendcaller/features.html
The service is based on an advertising business model which allows users to benefit from all FriendCaller features at no price.
The updated FriendCaller apps with the multi-point video conferencing feature are available starting today on the iTunes App Store, Android Market and the FriendCaller.com website.
Getting Started / FAQ: http://www.friendcaller.com/en/help.html
N.B.: C2Call C2Call is the first company to offer free cloud hosted video and voice calls without the need to download software. C2Call's FriendCaller is the first free multi-point video calling app that works across all desktop browsers and smart phone platforms.
Find out more or try it out now: http://www.friendcaller.com/